Talar Implants Correct Misaligned Feet!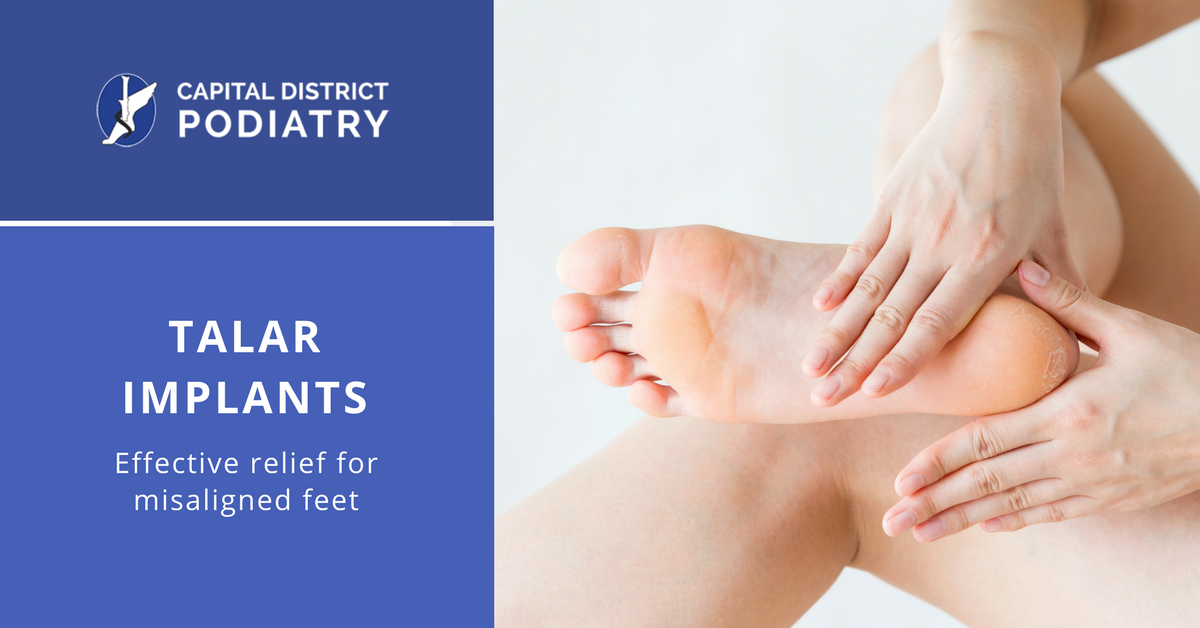 Talar Implants are corrective implants made to fix a misalignment of the foot. There are several conditions that can be treated with the use of talar implants:
Bunions
Overpronation
Hammertoes
Overpronation
Heel Pain
If you are suffering from a misalignment in your foot, or are dealing with any of the conditions above – contact Capital District Podiatry today!
<script type='text/javascript' async='true' src='https://app.ontraport.com/js/ontraport/opt_assets/drivers/opf.js' data-opf-uid='p2c15093f11' data-opf-params='borderColor=#fff&borderSize=0px&embed=true&formHeight=652&formWidth=500px&popPosition=mc&instance=1245372559'></script>