March Madness and Injury Prevention
The NCAA Division I Men's Basketball Tournament—aka, March Madness or the Big Dance—is almost here. Whereas it doesn't have the snazzy nicknames, the NCAA Division I Women's Basketball Tournament tips off right around the same time.
That means millions of fans will tune in to watch their favorite college basketball teams, and to see how their office pool brackets are holding up.
Of course, something that can potentially derail a team's pursuit of the championship is a star player sustaining a foot or ankle injury. If you think about it, though, the vast majority of these athletes do not actually get hurt during the tournament. Those who do are just in an unfortunate minority.
We'd probably see more injuries if these athletes didn't take proper precautions to lower their injury risk – which is something you should absolutely do (even if you aren't playing a sport with millions of people watching)!
After all, injuries don't only happen to elite athletes from NCAA Division I programs.
(Even playing pickup games of basketball at the Capital District YMCA Troy Branch could lead to ankle sprains, stress fractures, Achilles tendinitis, and blisters.)
Despite the inherent injury risk, regular exercise is simply too important to let a certain degree of injury risk keep you away.
In addition to things like eating well, getting plenty of sleep at night, and following basic hygienic practices, being physically active on a regular basis is something you must do for optimal health.
There are virtually countless benefits of exercise, which includes improved heart health, weight management, and improved mood.
From a foot-based perspective, regular exercise promotes better circulation—so your toes and feet receive nutrients and oxygen—and can keep tissues limber. Weight management is also a big deal for your lower limbs, since they don't have to support as much physical force loads.
Instead of shying away from exercise and sports, you simply need to take a cue from NCAA athletes and use appropriate measures to stay safe!
Not sure what this entails? Don't worry – we're here to help.
The good news is that most sports injury prevention measures are fairly easy to do. Further, we are here to help you with compassionate care when injuries do happen. Our hope is that you are able to stay safe, lead a healthy life, and enjoy your favorite activities.
If you are starting a new exercise or workout program, or have been inspired by the athletes participating in the NCAA Division I Men's and/or Women's Basketball Tournament(s) and signed up for a rec sports program, there's a few things you should know to lower your risk of foot and ankle sports injuries:
Make smart footwear choices. This particular tip for preventing foot and ankle injuries is actually twofold – wear appropriate shoes for the activities you perform and make sure they fit correctly!
To the first point, you need to wear shoes that are activity-appropriate (running shoes if you run, basketball shoes for basketball, etc.) and well-constructed. They should provide arch support and ample cushioning. If you are a runner, your running footwear needs to work with your particular foot structure and pronation pattern.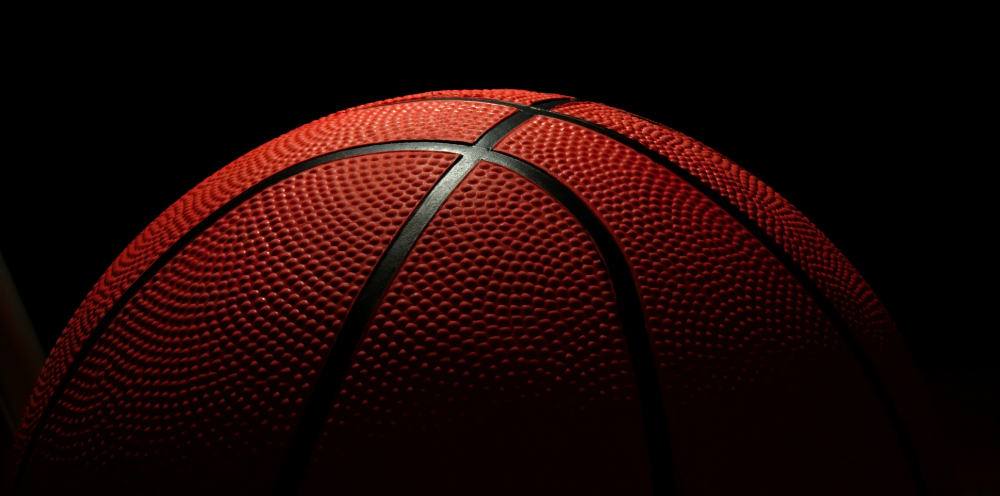 After you've picked out the right kind of footwear, then you need to pick out the right fit. This means shoes that are neither too big nor too small. Your heels should be firmly cradled when the shoes are laced up, yet toes shouldn't be pinched together in the front.
Ease into new activities. Too often, we treat patients who had recently started a new exercise or training program, or had suddenly increased the intensity or duration of an existing one. The problem in these cases is that the participants hadn't given their bodies time to adjust.
Our bodies are remarkably durable. Further, we have an amazing ability to recover from injuries and repair damaged tissue. But this doesn't mean our bodies are infallible! We all need to give our bodies that time to build up endurance and repair tissues dealing with extra stress. This means you are best served to start at lower levels and gradually build up any new activity (or when you are upping the intensity of something you already do).
Always warm up and stretch first. Take a good 5-10 to warm up with some brisk walking or light jogging before engaging in vigorous exercise or sporting activity. Follow that with dynamic stretches incorporating the muscles you will use in your sport or while working out.
Not sure what we mean by "dynamic"? Well, in this context, we are talking about stretches where you move around. This is opposed to "static" stretches, which are the ones where you hold a stretch for 30 seconds at a time. (Save the static stretching for after your workout or activity!)
Stretch on a regular basis. Speaking of stretching, you can reduce your risk for common soft tissue injuries—like Achilles tendinitis and plantar fasciitis—by stretching your lower limbs every day.
Think you don't have time for that? Think again! You can stretch while you brush your teeth in the morning or watch your favorite shows (or March Madness games!) in the evening.
Even if you've been active for a while and work out on a regular basis, there are still measures you need to take in order to stay safe and injury-free.
Actually, let's start with something you need to know regardless as to how long you've been training – your shoes are not immortal. Athletic footwear has a finite lifespan. Now, if you own running shoes that have holes in the bottoms, it's rather obvious you need to buy a new pair. The truth of the matter, though, is that your shoes shouldn't get to that point!
A decent pair of running shoes has a lifespan of 300-500 miles. If you prefer to wear minimalist shoes or using racing flats, that range dips a bit to 200-400 miles. Following these guidelines will help ensure your feet are helping, and not hurting, your feet.
Low-impact exercises are a great way to enhance your running program by reducing your risk for overuse injuries and forcing your body to work in new ways.
Exercises like swimming, cycling, yoga, and weightlifting all have an array of various benefits for your physical health. At the same time, these activities are considered to be "low-impact" because they do not place the same amount of force on the joints in your lower limbs.
Swapping out a couple of running days for any of those aforementioned exercises—or even at least 30 minutes of walking—can reduce your risk for common overuse injuries (like Achilles tendinitis, plantar fasciitis, and stress fractures).
Whereas these tips can help you lower your odds of sustaining a foot or ankle sports injury, it is basically impossible to remove all risk from physical activity. We certainly hope you are able to stay safe during your favorite activities, but don't forget we're here for you if you do become hurt and need professional treatment!
For more information on sports injury treatment and prevention, contact Capital District Podiatry today by calling (518) 273-0053. If it's easier for you, take a moment and fill out our online form to connect with us right now.